Senior Catholic bishop says government plans for same-sex marriage are 'cultural vandalism'
Philip Tartaglia has spoken out after Scots are asked if gay people should be allowed to be married in a civil or religious ceremony.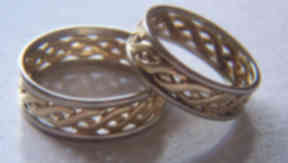 A senior Catholic bishop has urged the Scottish Government not to proceed with its legislation on same-sex marriage.
Philip Tartaglia, the Bishop of Paisley, argues that marriage is "an institution which does not owe its existence or rationale to governments or legislatures". He spoke out following the Scottish Government's announcement that it has begun gathering views on whether same-sex marriage should be made legal.
A 14-week consultation asks if marriage in Scotland should be allowed for gay people through a civil or religious ceremony. Currently, same-sex couples can enter a civil partnership which carries full legal rights but the ceremony cannot be conducted in a church or other religious premises.
Ministers and officials say they intend to meet key groups to discuss the proposals, which would ensure religious organisations do not have to register same-sex marriages against their will.
In a strongly worded submission to the Scottish Government on the consultation, Rt Rev Tartaglia says that governments "do not have the authority to say what marriage is or to change its nature or to decree that people of the same sex can marry".
He argues that ignoring objections to same-sex marriage just because they are based on religious values would be "spurious", since objections from the Catholic Church are "primarily based on reason and logic". Rt Rev Tartaglia added that dismissing objections from a religious body is "tantamount to an incitement to religious intolerance".
In his submission, he states: "Marriage has always existed in order to bring men and women together so that the children born of those unions will have a mother and a father. For that reason, same sex unions cannot fulfil the nature and purpose of marriage. Marriage, therefore, should not be treated as an equality issue.
"A government which favours and allows for same sex 'marriage' does wrong. It fails in its duty to society. It undermines the common good. It commits an act of cultural vandalism. Such a government does not deserve the trust which the nation, and including many in the Catholic community, has shown in it."
A recent Scottish Social Attitudes survey found that more than 60% of people believe same-sex couples should have the right to marry, compared with 19% who disagree. On Sunday, Scotland's most senior Catholic warned that legalising same-sex marriage would "shame Scotland in the eyes of the world".
Cardinal Keith O'Brien, Archdiocese of St Andrews and Edinburgh, told the Scotland on Sunday newspaper: "As an institution, marriage long predates the existence of any state or government.
"It was not created by government and should not be changed by them, instead recognising the innumerable benefits which marriage brings to society they should act to protect and uphold it not attack or dismantle it."
IN DETAIL