Glasgow schoolchildren offered MMR vaccine as measles cases rise across Europe
The NHS is to write to all secondary schoolchildren whose immunisation records are incomplete.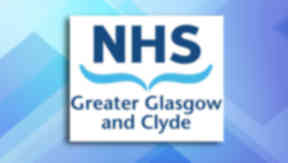 Secondary schoolchildren in Glasgow are being offered the MMR vaccine amid fears that measles outbreaks across Europe could spread to Scotland.
NHS Greater Glasgow and Clyde is sending out letters to schoolchildren across the city whose vaccine records are incomplete.
Uptake of the triple measles, mumps and rubella vaccine dropped after a paper in The Lancet in 1998 suggested a possible link with autism.
The claim has since been discredited by further medical research and the author of the report, Andrew Wakefield, was struck off the medical register after the General Medical Council found him guilty of serious professional misconduct.
Cases of measles have been rising in several western European countries in recent years, causing concern that the disease may spread further. In the Republic of Ireland measles cases increased by 60 per cent in 2010.
Dr Syed Ahmed, consultant in public health medicine with NHS Greater Glasgow and Clyde, said many parents may not have got round to immunising their children after the MMR controversy.
He told STV News: "I suspect it's something to do with the vaccine scare we had during 1995-96, the link with autism. I think what might have happened is parents probably thought they would revisit it some time later and they've forgotten about it.
"So that's why we're sending out this letter to all parents whose children haven't got the full record saying here is another chance."
For more information on the MMR vaccine, visit the STV Health Centre, brought to you by NHS inform.