Lord Advocate to meet Chhokar family 13 years after murder
The waiter's family want the case to be reopened after three men were acquitted of his killing in 1998.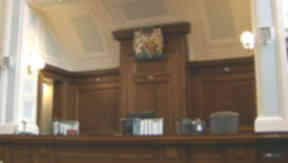 Scotland's top law officer is to meet the family of Surjit Singh Chhokar, who was murdered more than 13 years ago in a case that sparked huge controversy.
Mr Chhokar was stabbed to death outside the home he shared with his girlfriend in Overtown, Lanarkshire, on November 4 1998.
Three men were arrested but all were acquitted following two separate trials, leading to claims that the prosecution had been bungled and tainted by institutional racism.
Now the waiter's family are to meet the Lord Advocate Frank Mulholland to seek a fresh investigation over the murder.
Reform of Scotland's centuries-old double jeopardy law, which came into force at the end of last year, means the men originally accused of the murder, who were all acquitted, could face a retrial.
The Crown Office said that Lord Advocate Frank Mulholland and Solicitor General Lesley Thomson will meet the family.
A spokesman said: "The Lord Advocate has spoken with Aamer Anwar, the family's solicitor, and confirmed that the Lord Advocate and the Solicitor General would be pleased to meet with the family.
"Arrangements are now being put in place."
The Crown Office said it was too early to speculate how any particular case might be dealt with under the reformed double jeopardy law.
Mr Chhokar's sister Manjit Sangha told the Sunday Herald: "All we want from them is to have a look at the case again, please. And do something for us so my parents can have peace of mind before they die.
Two official inquiries were ordered in the wake of the original legal episode. One made allegations of "institutional racism".
Following the publication of the reports in 2001, the then Lord Advocate, Colin Boyd QC, said that the Chhokar family had been failed by the police and prosecution services.