Social worker banned from register for falsifying documents about vulnerable children
Judy Smith forged colleagues' signatures in a 'sophisticated scheme of dishonesty'.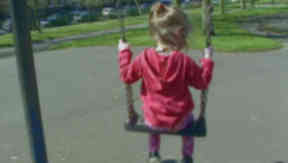 A social worker who falsified highly-sensitive documents about vulnerable young people has been banned from working in the profession for life.
Judy Smith had denied a string of misconduct charges and claimed that her employer, South Ayrshire Council, had "conducted a vendetta" against her.
The mother-of-four falsified records of disciplinary hearings and forged colleagues' signatures after she failed to complete case notes relating to 11 different youngsters.
She was found guilty of misconduct and banned from social work for life for a "very sophisticated scheme of dishonesty".
James Aitken, chair of a Scottish Social Services Council displinary panel, said the child protection officer's actions had been an "ill thought out attempt to correct and cover up her own failings" which had "placed service users at risk".
He said: "The extensive and deliberate falsification showed a lack of honesty and a serious disregard for the SSSC code of practice."
Mrs Smith falsified documents between March and May last year, manipulating the records to include large parts of meetings which other staff said had never happened.
Nicola Elliot, solicitor for the SSSC, said Mrs Smith showed "no acceptance of the seriousness" of what she had done and had offered "no genuine expressions of regret" over the episode.
She said the behaviour was deliberate and pre-meditated and there was no guarantee it would not be repeated if she was allowed to stay on the social work register.
Mrs Smith did not appear for the six-day hearing - the longest disciplinary hearing in the SSSC history - held in Dundee. She has already been sacked from her post at South Ayrshire Council.
Anna Fowlie, SSSC chief executive, said: "It is essential the public have confidence in social service workers who must act with integrity and honesty at all times.
"Mrs Smith was dishonest in her actions and as a result the conduct sub-committee found her to be unsuitable to stay on the register.
"The majority of registered social workers do a very good job, often under difficult circumstances."