Glasgow council budget scrapes through after rebellion
The Labour council's budget was passed by just two votes on Thursday afternoon.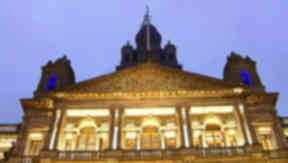 Glasgow's Labour group have managed to stave off an internal rebellion which saw several councillors resign and the city's budget scrape through by two votes.
Hectic last minute negotiations took place throughout the afternoon, with accusations that intense personal pressure was put on councillors who were swithering over whether to vote against the Labour budget.
The budget was in jeopardy as several deselected members broke ranks throughout the day, claiming they would vote for a combined opposition budget in the wake of anger over the way they had been deselected last year. 
Southside Central Councillor Anne Marie Millar claimed a colleague threatened her son's apprenticeship if she didn't vote with the Labour party. 
Speaking to STV, she said: "A colleague spoke to me and said he sat on the board of City Building and asked if my son had an apprenticeship there.
"I asked him if he was threatening my son's apprenticeship. He can have all the goes at me that he likes but don't bring my son into it."
It was expected that as many as eight Labour councillors would defect, however only six councillors - four of whom had already resigned - voted against the party.
Rebellion
The rebellion was orchestrated by Pollok councillor Tommy Morrison who said it was a "blow" that the Labour budget passed by just two votes.
He said: "This is a blow. Eight councillors promised me that they would vote against Labour, but three let me down. It seems that intense pressure was put on them."
Both Labour and SNP councillors not present at the start of the meeting were brought in during an adjournment, meaning the vote was passed 40-38.
Labour leader Gordon Matheson said: "I am absolutely thrilled. There is nobody who wouldn't think that this is significant for Glasgow Labour.
"Today is an extraordinary result. It was pretty dramatic but we won the day today and I'm thrilled."
Speaking about the deselected Labour members he said: "We have gone through a process and we had to get our numbers down to 45. When we are choosing the best some people aren't successful. But a councillor is not a job for life."
He added: "We have the record, we have the passion and the team to take Glasgow forward. 
"I love Glasgow. We have a spring in our step as we go into the elections in May."
Before Mr Morrison resigned, Stephen Dornan, Govan councillor for 17 years, sent a letter to his colleagues on Thursday morning saying he could no longer be part of the Labour group at the council or the Labour Party.
'Inner circle'
On the back of this and other recent resignations at Labour, eight of the party's Glasgow councillors who have been told they will not be selected as candidates again voted against the budget.
Mr Dornan's decision comes less than 24 hours after Govanhill councillor Anne Marie Millar resigned, saying she felt excluded from Labour's "inner circle".
He said his decision was made after "interference" from colleagues from London and "cliques" within the Glasgow party who deselected him in September to make space for "followers of particular dynasties".
Speaking to STV he said: "A letter has been sent to the Labour party this morning.
"It has been prompted by the actions of the central Labour Party in stopping the Govan Labour party from exercising its right in choosing its own candidates for the local election in 2012.
"I believe the decision was made under the dual influence of party officials from London and cliques with in the Labour party in Glasgow who have set out to make space for followers of particular dynasties, but knew that leaving the choice to the local parties would not deliver the required result."
If the Labour membership fell below 40 on Thursday afternoon, the group would be forced to rule the council in a minority administration. The party confirmed that it would suspend all members who voted against the budget.
James Dornan SNP MSP for Cathcart and Langside councillor said: "This is just the tip of the iceberg; the Labour Party is in meltdown in Glasgow.
"Irrespective of whether or not Labour squeeze through their budget in Glasgow City Chambers today the fact that former Labour stalwarts are leaving the party is indicative of just what a sorry state it is in.
"With the council elections less than three short months away the people of Glasgow will have the chance to vote for the SNP and put in place a council that will truly match their aspirations for their city."
The first deselected Labour councillor to leave the Glasgow group was Irfan Rabbani who joined the SNP last month. At the time, he said he felt it was time to see "change" at the city chambers.