20-year-old pedestrian dies after lorry accident
Derek Torrance died in hospital after he was knocked down in Paisley.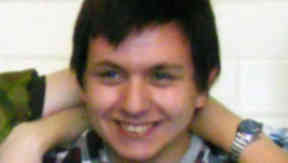 A young man has died after he was hit by a lorry in the centre of a Renfrewshire town.
Derek Torrance, 20, from Johnstone, was knocked down by the vehicle around 9.45am on Thursday in Paisley.
He was taken to the town's Royal Alexandria Hospital where he died of his injuries a short time later.
Police said the incident happened at Gauze Street near to the Piazza Shopping Centre.
The driver of the lorry was uninjured but was badly shaken by in the incident.
The road remained closed for a number of hours as crash scene investigators examined the location of the crash.
Sergeant Jane Taylor from the Road Policing Unit in Greenock is appealing for anyone who may have witnessed the incident to contact police on telephone number 01475 492500.