Rangers administrators seize £3.6m from Craig Whyte's lawyers
Duff and Phelps says they have also asked for information on all dealing by Collyer Bristow on behalf of Rangers.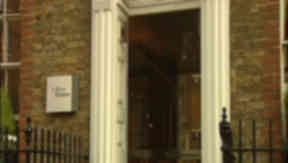 The administrators of Rangers Football Club have confirmed that they have secured a court order to seize £3.6m from Craig Whyte's solicitors.
Duff and Phelps has taken the action as it tries to keep the Ibrox club afloat. It revealed that it needs to find savings of £1m each month in order to keep Rangers as a viable business.
Law firm Collyer Bristow, who are holding the funds, have now paid the amount into an account held by the administrators' lawyers Taylor Wessing.
Duff and Phelps also revealed that Collyer Bristow will disclose details of all payments made by them on behalf of Rangers since Whyte's takeover in May 2011.
The £3.6m will be frozen in Taylor Wessing's account until the court decides on Thursday whether Rangers are entitled to the proceeds.
In a a statement, joint administrator Paul Clark said: "We can report that we made this week an emergency application to the High Court in London to secure money held in the client account of solicitors, Collyer Bristow, who had acted for the purchaser of the Club in May 2011.
"We can confirm that following the court hearing Collyer Bristow paid approximately £3.6m to our lawyers, Taylor Wessing, to be held securely by Taylor Wessing until the High Court decides whether or not it is the Club's money.
"Collyer Bristow will also disclose to Taylor Wessing details of the payments of funds out of their account on behalf of the Club since May 2011.The High Court in London will hear further representations on the administrators' claim to the money and our request for further information from Collyer Bristow on 8 March 2011.
"Since legal proceedings are ongoing we cannot provide further information but this is a positive step in the administrators' investigations into the Club's financial affairs."
Clark also revealed that a decision on redundancies at Ibrox had been postponed until early next week.
The move by administrators comes less than 24 hours after Mr Whyte told STV that every penny from the sale of season tickets and star striker Nikica Jelavic was "still in the club".
In his first broadcast comments since administration, he claimed: "Every penny is in the club, every penny has been accounted for. All that will be confirmed in due course."
Money from the sale of season tickets to Ticketus, thought to be around £24m, was transferred to solicitors Collyer Bristow before Whyte's takeover. Of that, £18m was used to pay off debts owed to Lloyds Banking Group.
Once Rangers went into administration, Duff and Phelps confirmed they did not have "visibility" of the rest of money.
Clark said the money was believed to be held in a lawyer's account relating to Rangers' parent company but not the club itself.
Collyer Bristow is used as Craig Whyte's solicitors and handled the finances during the purchase of Sir David Murray's shares in the Ibrox club.