Ninth Glasgow Labour councillor resigns
A ninth Labour councillor has resigned, joining rebel party Glasgow First which has now become Glasgow's third largest party.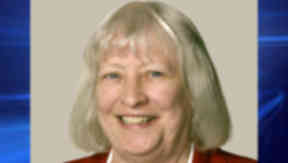 A ninth Glasgow Labour councillor has resigned from the party - just weeks ahead of a knife-edge local election vote.
Councillor Ellen Hurcombe, who represents Canal ward, joined rebel party Glasgow First on Tuesday.
The move has sunk Labour's hold on Glasgow to 38 councillors against 41 for the opposition.
Councillor Hurcombe has become Glasgow First's seventh member, making the party the third largest in the council.
Speaking to STV Glasgow on Tuesday night, the councillor confirmed she had resigned from Labour and that she would stand for Glasgow First in May.
Councillor Hurcombe was deselected by the Labour party last year in a cull of nearly 20 councillors.
Several of those who were deselected resigned from the party on the eve of a crucial budget vote in February, which saw Labour's budget scrape through by just two votes.
Councillor Tommy Morrison, leader of Glasgow First said: "I am absolutely delighted that yet another councillor has decided to join Glasgow First, putting the citizens of Glasgow before party politics and fighting for Glaswegians."
A spokesman for Glasgow Labour said: "Being a Labour councillor is not a job for life, and Labour Party members in Glasgow made difficult decisions about who would and would not go forward for election.
"We wish Ellen all the best for the future, but Glasgow Labour is now taking its case to the people on May 3 with a plan for guaranteed jobs and apprentices for our young people, extra childcare for every three year old right now, and a plan to make our city's bus service the best in the country."