Father tried to mow down his daughter after boyfriend proposed to her
Tariq Hussain was described as a family man and a 'pillar of the community' in court.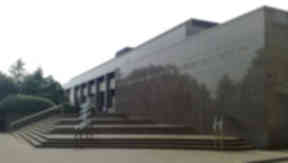 A father attempted to mow down his daughter because he did not want her to marry her boyfriend.
Tariq Hussain, 51, drove his Honda at Saheer Hussain and her partner Adeel Abriham after he asked for Ms Hussain's hand in marriage.
He chased Mr Adeel out of the family home on Westfarm Grove, Cambuslang, before making after the couple in his car.
Hussain was convicted by a jury at Glasgow Sheriff Court of a breach of the peace and attempting to hit the couple with his car to the danger of their lives.
Defence advocate Paul Brown told the court on Thursday that Hussain was a family man and "pillar of the community", Sheriff Sam Cathcart said he could deal with the case "other than by means of custody".
Hussain was ordered to carry out 300 hours unpaid work in the community, the maximum amount that can be imposed, and meet with a supervisor over 12 months.
The court heard previously Mr Abriham went to the Hussain's family home on March 1, 2011, to ask for Ms Hussain's daughter's hand in marriage after they had been dating for a few months.
Hussain did not want his daughter to be with Mr Abriham after making some enquiries about him.
Mr Brown told the court a number of references were given by people Hussain knows. He said: "It seems he is seen as a pillar of the community. All of them describe this conviction as being completely out of character."
He added it was a "very sad state of affairs for his family as a whole". The court was told Hussain was a foster carer but can no longer do that and the child who was in his care was taken away.