Thief returns bicycle to owner with apology note and chocolate bar
The ladies mountain bicycle was returned 24 hours after it was stolen along with an apologetic Dairy Milk.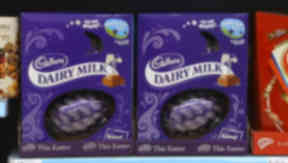 A remorseful thief has returned a stolen bicycle to its owner along with an apology note and a chocolate bar near Dumfries.
The purple ladies mountain bike was stolen from a communal hallway at Herries Court in Heathhall.
It was taken sometime between 11.35pm on Sunday and 2.35pm the next day.
The bicycle was returned to the same spot at around 11.50pm on Monday night, along with a note of apology and a sweet treat.
A Dumfries and Galloway police spokesman said: "We had a bike stolen which was later recovered.
"When it was recovered it was found with a note and a bar of chocolate. The chocolate was a Dairy Milk."
He said that the case remained open, but the bicycle owner may be asked whether she wants the theft to be pursued or dropped.