Sally Magnusson and John Byrne to receive honorary doctorates
The broadcaster and artist will join 1000 graduates at Stirling University later this month.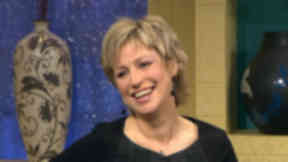 Broadcaster Sally Magnusson and artist John Byrne are among four prominent figures who will receive honorary doctorates from the University of Stirling.
Civil servant Sir John Elvidge and education administrator Kevin Clarke will also be honoured alongside 1000 graduates at ceremonies on June 24 and 25.
Ms Magnusson, who is also a writer, will be recognised for her outstanding contribution to Scottish life and her support for the university's Dementia Services Development Centre.
She began her career in print journalism before moving into broadcast media and presented BBC's Breakfast Time in the 1980s. Ms Magnusson is also a long-standing presenter of Reporting Scotland and Songs of Praise.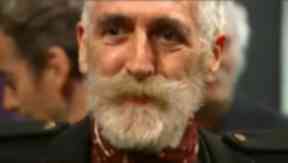 Artist and playwright John Byrne is best known for his 1978 play The Slab Boys and BAFTA-winning 1987 TV series Tutti Frutti. He is also an acclaimed painter and illustrator, with many of his works held in the Scottish National Portrait Gallery.
Sir John Elvidge was permanent secretary to the Scottish Government from 2003 and 2010, having previously worked in the cabinet office and the Scottish Office.
Kevin Clarke, a Stirling philosophy graduate, returned to Stirling to serve as university secretary for more than 17 years before retiring in 2012.
Professor Gerry McCormac, principal and vice-chancellor of the University of Stirling, said: "As a university with a firm tradition of excellence in media and the arts, it is fitting that we celebrate Sally Magnusson, a familiar and reassuring presence on our screens for many years, and John Byrne, one of Scotland's most treasured, distinctive and multi-talented artists.
"Sir John Elvidge made a substantial contribution to Scottish society and education and has, like Sally, given great support to the university's work in the field of dementia care.
"Kevin Clarke's dedication, knowledge and passion were a huge asset to the university and to higher education as a whole, and we look forward to welcoming him back to Stirling.
"I extend my congratulations to all of our graduands and honorary graduands on their achievements."