Lost Iron Age roundhouse could be uncovered in excavation
Archaeologists searching for Stirling's broch believe they may have found it after 150 years.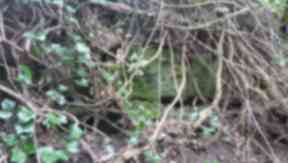 Archaeologists searching for a lost Iron Age roundhouse hope to conduct the first excavation of it.
The hunt for Stirling's lost broch, a 2000-year-old tower structure, is to begin with digs at Wester Livilands next month.
It is believed the original discovery of the possible broch was made in 1872 but was ignored as it was found by a woman.
Stirling Council archaeologist Dr Murray Cook is leading the project and said: "Not many people these days have heard of Christian Maclagan, who lived in Stirling and is buried in the old town cemetery.
"She was Scotland's first female archaeologist and she is often credited with being one of the first people to undertake modern excavation and in 1872 she identified a possible broch at Livilands.
"Unfortunately, she suffered from contemporary sexism and her work was overlooked and the broch 'lost'.
"Indeed, her first paper to the Society of Antiquaries of Scotland had to be transcribed by a man.
"I am launching a Crowdfunding campaign to help rediscover Stirling's lost broch and restore her reputation."
Stirling Local History Society is trying to raise £2500 to help fund the project and has managed to secure more than £1600 so far.
In her paper of 1872, Ms Maclagan describes the discovery as being at Livilands, which had proved a puzzle for modern day archaeologists as Stirling has two Livilands, in Easter and Wester.
Having long suspected Easter Livilands was the likely site, it was feared the broch had been destroyed when it could not be found in the 1950s.
The discovery of a prehistoric stone tool for grinding grain in the grounds of Wester Livilands has reignited the search for the long-lost site.
The group is planning digs from September 16 to 19 and if confirmed the broch would be the only such find in what is now an urban environment.
Anyone who would like to find out more about the project can visit Dr Cook's blog.
Download: The STV News app is Scotland's favourite and is available for iPhone from the App store and for Android from Google Play. Download it today and continue to enjoy STV News wherever you are.