Council told to take 'radical' action to tackle budget gap
Falkirk Council has been criticised over failure to address £61m budget shortfall.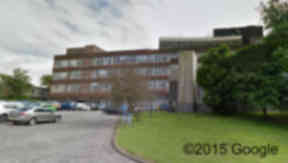 Falkirk Council must "grasp the nettle" and tackle its budget shortfall, Scotland's local authority spending watchdog has said.
The Accounts Commission said it was "disappointed" with the council, which was found to be relying on small-scale savings to addresses ongoing financial challenges.
Concerns were first raised by the watchdog last August, when the council was tasked with making savings of £46m over three years.
A follow-up report has now revealed the figure has grown to £61m.
The increase in 2016/17 is largely due to a £6.5m reduction in the anticipated levels of funding from the Scottish Government.
Councillors now need to find savings in excess of £36m over the next two years to 2018/19, the commission said.
Its report said there has been limited progress in addressing the "underlying need for better coordinated and more radical change".
It noted better working between councillors, while scrutiny has also improved - although it said this could be more open and transparent.
Douglas Sinclair, chairman of the Accounts Commission, said: "All councils need to get to grips with looming budget shortfalls over the next three years but Falkirk has been slow to realise the scale of what is required and make effective plans for it.
"It must now grasp this nettle and meet the challenges it faces through strong leadership both from councillors and its management team."
The commission has asked for another update on Falkirk Council by the end of next year.
Falkirk Council leader Craig Martin said: "The report has stated where progress is being made across a number of areas; however we recognise more can be done to improve.
"Falkirk Council is fully aware of its responsibilities and many of the improvements required are already being worked on.
"Like many other local authorities across the country, we are facing the most challenging times - but we are pushing ahead with changes that will make a significant difference to how we operate and how we deliver services to our communities."
Download: The STV News app is Scotland's favourite and is available for iPhone from the App store and for Android from Google Play. Download it today and continue to enjoy STV News wherever you are.