Man charged with chasing children around park with a snake
Paul Mason denied committing a breach of the peace in Alloa, Clackmannanshire, last October.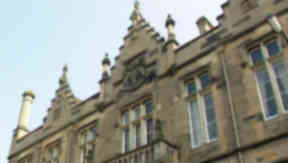 A man has appeared in court charged with chasing children around a park with a snake.
Paul Mason is accused of pursuing the children while in possession of the reptile and inviting them to touch it.
Mason, 46, is also said to have behaved in a disorderly manner by setting off fireworks near the children in Greenfield Park, Alloa, Clackmannanshire, on October 22 last year.
At the town's sheriff court Mason, of Alloa, pleaded not guilty to breach of the peace.
Defence agent Claire McCarron asked for the case to be continued pending a decision on whether Mason should be examined by a psychologist.
Sheriff Michael Fletcher ordered Mason to return to court in March.