Police crack down on speeding drivers in Grangemouth
Four drivers were caught and fined after residents complained of dangerous driving.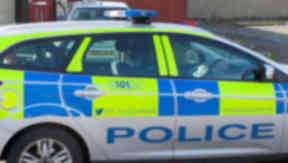 A police crackdown on speeding in Grangemouth has seen four drivers fined £100.
Police carried out "proactive" patrols on Saturday night following complaints about dangerous driving in built-up areas.
Four motorists were caught and each will receive three points on their licence along with the £100 fine.
One motorist was found to be driving without insurance and their car was seized. A male passenger was caught with cannabis and given a police warning.
PC Mitchell, of the area's Community Police Team, said: "We regularly receive complaints from residents and councillors about speeding vehicles in built-up areas.
"Proactive patrols such as these send a clear message that we treat road safety as a priority.
"We will continue to carry out hand held radar checks across the area to deter drivers from speeding and make our roads safer."