Scots boxer dies of heatstroke in Thailand ahead of fight
Jordan Coe, 20, was found dead in a heavy tracksuit after apparently trying to lose water weight.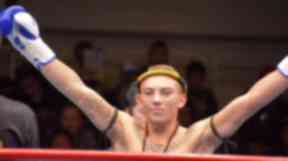 A Scottish boxer has died in Thailand from suspect heatstroke after apparently trying to sweat off weight before a fight.
Jordan Coe, 20, was found dead wearing a heavy tracksuit in city of Ubon Ratchanthani, where he had moved to pursue his career as a Muy Thai boxer.
It thought he was trying to drop down to hit a target weight before a professional bout.
Friends raising money to bring his body home paid tribute to Coe, originally of Falkirk, as a "great fighter" and an "inspiration to many".
"He lived for Muay Thai so much so he chased his dream of living and fighting in Thailand and boy did he live it," they wrote on a Just Giving page.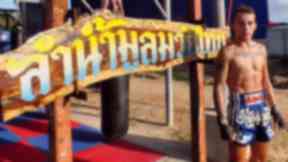 Craig Floan, Coe's coach at Glasgow Thai Boxing Academy, said that the boxer was found dead on Sunday.
"The embassy there think he died from heatstroke," he said.
"He moved to Thailand to chase his dream of becoming a professional after being with me for three and half years.
Coe had been scheduled to fight a Cambodian boxer in the Muang district on Sunday night and was expected to return to Scotland in summer to fight at the Glasgow Thai Boxing Academy.
A Foreign Office spokeswoman said: "We are providing assistance to the family of a British national following their death in Thailand.
"Our thoughts are with them at this difficult time."