Andy Murray backs company behind flat-folding helmet
The tennis star has given undisclosed amounts to start-up businesses.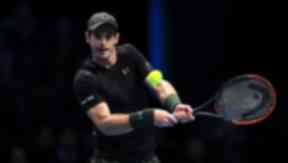 Andy Murray has invested in two start-up companies, including a firm behind a pioneering flat-folding bicycle helmet.
The world number one pledged undisclosed amounts to two British companies, Den and Morpher, via the crowdfunding site Seedrs.
He also invested for a second time in Landbay, a lender which provides finance to the UK's private rented sector.
Morpher is described as the world's first flat-folding helmet, and is aimed at cyclists and sports enthusiats who cannot carry a bulky helmet around.
The company has so far raised over £659,000 from almost 400 investors on Seedrs.
Den is a "smart home system" which looks like a normal light switch but can alert householders if they have left the TV or other appliances on.
The company has now raised over £2.1m on Seedrs from over 1,150 investors, more than doubling its target.
Murray said: "Den is exactly the kind of innovative smart technology households around the globe will utilise in the future, and Morpher is a product that the modern cyclist should own - one that has been dutifully perfected by an award winning inventor.
"Investing in both of these start-ups allows me to continue to build my portfolio whilst diversifying.
"I also invested in Landbay for a second time, exercising my pre-emption rights.
"The future for the company looks good and I'm pleased to be able to maintain my shareholding as the company grows."