Olympic torch relay protester is astounded by surprise police visit
Tayside Police said protester Dave Coull was contacted to establish the form of protest planned.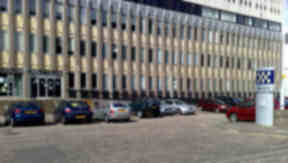 Detectives have interviewed a pensioner over a planned Olympic torch protest over its supposed links to Nazi Germany.
Dave Coull, 70, from Edzell, said he was flabbergasted by the arrival of two plain clothes officers at the door of his flat after he publicised his planned one-man protest.
Mr Coull plans to hand out leaflets highlighting the modern era relay's controversial connection to Nazi Germany.
He mentions the origins of the relay at the Berlin summer games of 1936 when "the purpose was to glorify the power of the centralised state which was hosting the Olympics, and the glorious leadership of that state".
Mr Coull said Hitler had "loved the idea of the relay" and he planned to protest "this fascist display".
Mr Coull had written a letter about the protest which was published in the local press and following this he received the surprise visit from CID.
The Olympic flame will make its way from Aberdeen to Dundee throughout Tuesday and Mr Coull intends to stage his protest in Angus as it passes through Montrose.
A spokeswoman for Tayside Police said: "A letter written by Mr Coull was published in the local press. Within that he indicated he was to be protesting at the Olympic torch relay.
"Tayside Police fully support lawful protest and Mr Coull was contacted to establish the form of protest he was intending. We have no concerns about Mr Coull's protest."