Incinerator planning procedure not followed it is claimed
A top planning lawyers has rubbished claims the correct procedures were followed in approving plans for a huge waste incinerator in Perth.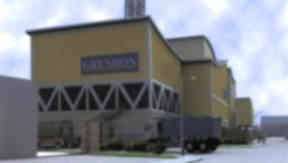 One of the UK's top planning lawyers has rubbished claims that the correct procedures were followed in approving plans for a huge waste incinerator in Perth.
 
Details of the damming report by Roy Martin QC have been released by campaigners who are trying to stop the plant - capable of burning 90,000 tonnes of waste a year - getting the final go-ahead.
 
Mr Martin says the decision by Perth and Kinross Council was "not lawful".
 
Officials passed the outline application for a waste-to-energy plant in the city's Shore Road in March 2006 using delegated powers.
 
This meant the proposal - one of the most controversial ever considered by the authority - was not debated publicly by councillors.
 
In his legal opinion, prepared for Bridgend, Gannochy and Kinnoull Community Council, Mr Martin finds that under Scottish planning law, the council - as owner of part of the site - had been obliged to inform the Scottish Government.
 
Mr Martin added: "This provision of the 1997 Notification Direction was applicable and as a result it was not lawful for the council to have granted the application without notifying it to the Scottish Ministers who could then have considered exercising their power to call in the application for their own determination".
 
Mr Martin has also concluded that the proposal is contrary to local planning policy, as part of the site is zoned for business use.
 
His findings contradict claims made by the council's deputy chief executive Jim Irons.
 
In April, he said the authority had followed all the rules.
 
Mr Irons said: "It was entirely correct that the outline application was decided under the Scheme of Delegation.
 
"It was in line with the council's Local Plan - it was for an industrial development on industrial land."
 
The community council is now calling on the authority to revoke the original planning permission - a move which could cost the council hundreds of thousands of pounds in compensation to the developer, Grundon Waste Management.