Headteachers taught money management after worker embezzled £30,000
Dundee City Council to introduce financial management programme after crime.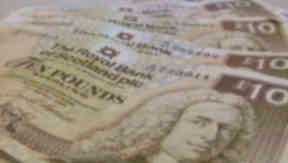 Headteachers in Dundee are to be taught financial management after a school administrator embezzled £30,000.
Dundee City Council has taken the measure of introducing the course after Barbara Donald admitted earlier this month taking the money from Baldragon Academy.
Donald had used the cash to pay off thousands of pounds of debt which had been racked up through payday loans. However, it took the local authority three years to discover her activities after a £10,000 cheque for a school trip to France bounced in September 2010.
Donald, 41, was sentenced to eight months imprisonment for carrying out the fraudulent activity.
Now, in a bid to tighten up controls, chiefs at Dundee City Council have decided to introduce a programme to help staff spot missing money.
A meeting of the authority's scrutiny committee on August 22, is expected to give the initiative the green light.
A memo from Dundee City Council executive David Dorward said the responsibility for schools' financial management would be returned to headteachers.
The memo read: "Following on from this incident, specific training to re-emphasise financial roles and responsibilities was delivered to all head teachers.
"A training strategy with respect to financial management has also been drawn up to formalise previous arrangements.
"This covers scheduled refresher training and ad hoc training requirements, such as the induction of new staff."