Drugs baron snared after six-month surveillance operation by police
John Brown, along with Stewart Urquhart and Laura McLean, were all jailed for drugs offences.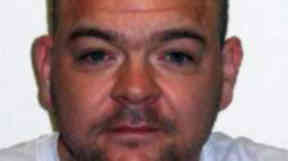 A drugs baron who ran a major heroin gang has been jailed for ten years.
John Brown, 39, was snared by police because of incrimination evidence on his mobile phone.
Police also caught two couriers working for Brown with heroin worth a total of £115,000.
Brown has a string of convictions for violence and his foot soldiers were reluctant to testify against him.
But police, who put Brown under surveillance for six months, found evidence on mobile phones that he was in charge of the Fife gang.
Jailing Brown judge Lord Turnbull told him: "You are only 39. Still a young man, but you have been a criminal all your life.
"Since 1995 you have had four convictions in the High Court and it is obvious you have no intention of changing your ways.
"Society deserves to be protected from you. You are the kind of drugs supplier the courts see less frequently."
Brown had denied any wrongdoing, but pled guilty on the fifth day of his trial to being concerned in supplying heroin. On Monday he was jailed for ten years.
Couriers Stewart Urquhart, 27, and Laura McLean, 24, both of Glenrothes, who claimed they became involved because they were short of money, were each jailed for 20 months.
Urquhart was caught with £75,000 worth of heroin last October and phoned Brown as he tried to flee. Police found McLean with £20,000 worth of the drug in January.
Lord Turnbull told them: "You say you were in financial difficulties that is no excuse. Many people in this country are struggling."
Detective inspector David Wright said: "This is the culmination of an operation which targeted Brown and his associates throughout a prolonged period and led to the recovery of large quantities of heroin destined for the streets of Fife.
"The investigation lasted well over a year and involved many police officers and police staff from various departments throughout the Force. Officers involved in policing local communities gathered intelligence on Brown and his associates, which was developed further by a number of specialist units and ultimately led to the arrest of all those involved.
"I would like to thank all the officers and police staff involved in the investigation and would also like to thank the local community in Glenrothes for the information, which enabled Fife Constabulary to target these criminals.
"This reinforces the commitment of Fife Constabulary to take policing closer to the community and through continued community engagement, work together to make Fife a safer place".