Mechanic carried out violent sex attacks on four women at caravan
Kenneth Jolly was found guilty of raping one woman and sexually assaulting three other prostitutes.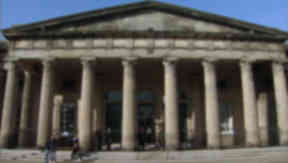 A married mechanic trawled the streets for prostitutes to take to his caravan where he carried a string of violent sex attacks.
Kenneth Jolly was found guilty after trial of raping one prostitute and sexually assaulting three others in a nine month period.
Presiding judge Lord Boyd paid tribute to the "courage and dignity" of the victims who came forward to give evidence against Jolly during an 11-day trial.
At the High Court in Perth, Lord Boyd told the jury: "You have had an insight into some tragic lives that some people lead in order to fund heroin addiction.
"What came across was the extent to which heroin takes over and crushes lives. I would like to pay tribute to the courage the individual women showed in coming forward to give evidence.
"It is not easy to come forward and admit to having an addiction and to admit to the way they earn money to pay for that addiction.
"It is a life short on dignity and respect but in coming forward they have bravely seen to it that justice has been done."
Lord Boyd remanded Jolly in custody for the preparation of reports and he will be sentenced at the High Court in Aberdeen on January 14 next year.
Jolly was placed on the sex offenders register and the judge ordered a risk assessment report to establish whether Jolly would continue to pose a danger to women.
The jury had taken over seven hours to find him guilty of raping one woman between May 30 and June 2 last year in his caravan at Grants of Craigmill Caravans in Bridgefoot, by Dundee.
Jolly was found guilty of sexually assaulting three other women in his caravan between October 1, 2010 and May 3, 2011 by forcing objects into them.
A further two charges were found not guilty, while one was not proven and an abduction and rape charge had been dropped by the Crown during the trial.
Convicted
Lord Boyd told him: "You have been convicted of very serious offences against a number of women."
Donald Findlay QC, defending, said Jolly was aware the verdict would have "serious consequences" for him.
Jolly refused to look at members of his family as he was led away to the cells.
The trial heard how Jolly had picked up girls on the streets of Dundee and agreed to pay them for sex before taking them to the caravan storage park.
But after they stripped to have sex Jolly would turn violent and start abusing the girls. Some of the victims told how they were left in pain by his attacks.
A number of the victims, who admitted taking up prostitution to pay for drugs, fled from the courtroom in tears as they were cross-examined in graphic detail by Mr Findlay.
The jury was told that he picked the prostitutes up in his work car and in his own distinctive pick-up. One victim remembered his personalised number plate and reported it to her social worker.
When one of the women came forward to report him it sparked a police probe which quickly led to him facing a string of accusations involving a total of eight women.
Jolly admitted using prostitutes so regularly that he kept a list of their contact details in his wallet. He said they seemed like "very nice girls" at the time.
He said he could offer no explanation as to why numerous sex workers had told the court about the sexually violent way he behaved towards them.
Jolly, 54, of Pitreuchie Place, Forfar, denied the charges against him and claimed that the women had agreed to all of the sex acts which took place in his caravan.
He said he was telling the truth and that the only person he had lied to had been his wife, but the jury rejected his version of events and convicted him on Monday.