Man accused of pulling rifle on three men during hunting trip
Cyril Boulton is alleged to have caused three men fear and alarm.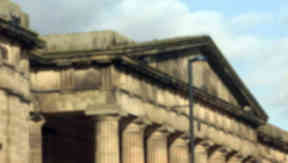 A company director is set to go on trial accused of pulling a loaded high-powered rifle on three men during an alleged illegal deer-hunting trip.
Cyril Boulton, 75, is accused of causing the men fear and alarm by pulling the rifle from the footwell of his pick-up truck and aiming it at them.
Perth Sheriff Court was told that Boulton and co-accused John Roberts had been on an illicit out-of-season hunting trip during which a "quantity" of deer had been killed.
Boulton faces a charge of failing to comply with conditions imposed on his gun licence.
The offences are said to have taken place in Perthshire at the start of April when Boulton is accused of having a loaded Tikka rifle unsecured and uncovered in the Mitsubishi pick-up.
Boulton, Holmsley Lane, Barnsley, is accused of having the rifle, fitted with a silencer and loaded with a magazine, sitting out on show in the vehicle.
He is further alleged to have failed to obey the terms of his licence by having a further 30 rounds of ammunition in the truck.
The pensioner is said to have breached the peace by conducting himself in a disorderly manner at Atholl Estates, by Cally Car Park in Dunkeld, Perthshire, on April 5 this year.
He is accused of pulling the rifle from the footwell while talking to Sean Marsh, David Hay and Alasdair Cameron, and point it in their direction before unloading a magazine and round of ammunition.
Boulton is further said to have had the Tikka rifle and sound moderator with a loaded magazine and box of ammunition "readily to hand" while he did not have "lawful authority or reasonable excuse."
He and Roberts, 66, of Barnsley, were both alleged to have been caught in possession of two doe deer which had been killed out of season at Laighwood Estate, Dunkeld.
Roberts is alleged to have "wilfully killed or injured a quantity of fallow roe deer" at the same estate between April 3 and 5, during the close season for hunting (February 16 to October 20).
He is also facing charges of having two deer carcasses and firearms and ammunition, in circumstances from which it could be inferred he had committed an offence.
Roberts is also charged with having a loaded Sauer rifle, fitted with a sound moderator, "without lawful authority or reasonable excuse" in the village of Dunkeld.
It is alleged that Roberts failed to comply with the strict conditions of a firearms certificate issued to him by former South Yorkshire Police Chief Constable Merydydd Hughes in June 2010.
That charge says that he broke the strict terms of the certificate by leaving the loaded rifle on the rear seat of the vehicle along with a wallet containing eight more rounds of ammunition.
Fiscal depute John Malpass told the court that the trial should be postponed to allow for a forensic science report to be completed. The pair will now face trial in March.