Woman admits exposing four-year-old to filthy conditions at house
Kayleigh Yates admitted wilfully exposing the child to unnecessary suffering in Perthshire.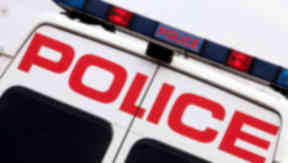 A woman who was admonished for neglecting a baby has now admitted exposing a toddler to a faeces-filled house.
Kayleigh Yeats, 21, admitted wilfully exposing a four-year-old boy to unnecessary suffering by looking after him in a "contaminated house".
Perth Sheriff Court was told that every room in the house in Pitlochry was filled with rotting food, animal faeces and household rubbish.
Yeats admitted on Thursday she was looking after the child on April 16 last year when the house was in such a filthy state that it placed him at risk of injury to his health.
Sheriff Lindsay Foulis deferred sentence for the preparation of a Criminal Justice Social Work report until later this month.
In 2010, Yeats was admonished after leaving a baby alone in a squalid hotel room for several hours while she was meant be watching him.
The distressed ten-month-old baby was found by the hotel manager surrounded by dirty clothes, used milk bottles and soaked in his own urine.
When police traced Yeats and asked why she had abandoned the baby on his own in a locked room, she simply shrugged her shoulders.
She admitted causing the child unnecessary suffering or injury to his health on October 3, 2008 by abandoning him for three hours while his body and clothing were wet.