Three champions to spearhead Dundee City of Culture bid unveiled
Lorraine Kelly, Sheena Wellington and Brian Cox were unveiled to support campaign.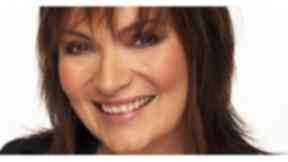 Lorraine Kelly, Sheena Wellington and Brian Cox have been selected to spearhead Dundee's UK City of Culture 2017 bid.
A bid development group is currently putting together the city's case which builds on the strengths of Dundee's cultural sector including the upcoming V&A at Dundee, Dundee Rep Theatre, Dundee Contemporary Arts as well as the McManus: Dundee's Art Gallery and museum.
The universities of Dundee and Abertay, Dundee College, Dundee Heritage Trust and a range of local organisations and groups are also in the culture spotlight.
Traditional singer Sheena Wellington said: "We have very talented youngsters in Dundee. I want them all to have the confidence to paint, to draw, to dance and to sing. Dundee's bid needs to catch the spirit of the City — Dundee has always been a singing and dancing city."
TV presenter Lorraine Kelly said: "Dundee has always been a brilliant city but there has been a real renaissance recently, and that is so exciting for all of us who live here and for visitors.
"I'm really looking forward to the V&A coming to the city as it will put Dundee firmly on the map and bring in tourists from all over the world."
Actor Brian Cox added: "I have long said that Dundee should be recognised more widely for the many exciting things that are happening throughout the community, from the Rep, McManus and DCA, to the plans for V&A at Dundee and the wonderful creativity being nurtured in everything from computer games to fine art.
"Dundee has an outstanding case to be the UK City of Culture 2017 and to involve everyone in the city, right across the social scale, in something truly special. I am delighted to support the bid."