Body found in search for missing new father marine Ralph Hebden
Ralph Hebden has not been seen since leaving to go for a run in Arbroath on March 11.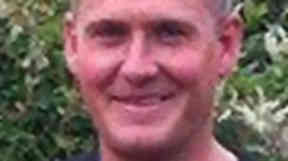 A body has been found by police searching for a marine who went missing days before his daughter was born.
The Royal Marine has not been seen since leaving his home in Arbroath, near his base at RM Condor, to go for a run on March 11. He planned to run in the Victoria Park and Arbroath Cliffs area.
Just before midday on Monday, police and coastguard were called to the shoreline below Carlingheugh Bay cliffs in Arbroath where a body was found in the water.
Volunteers from the RNLI pulled the body out the water and took it back to the lifeboat station in their inshore lifeboat.
A spokesman for the Tayside Division of Police Scotland said enquiries were ongoing to identify the body and Mr Hebden's family were being kept up to date.
Eleven days after the 32-year-old went missing, his wife Sarah gave birth to their daughter and she appealed for her husband to get in touch.
Mrs Hebden said: "Ralph, your daughter has been born. She is safe and healthy and we are both doing well. But we both need you home with us and we need you now. Please come home."
Mr Hebden was last seen outside Morrison's store in Arbroath shortly after 8.30am.
Extensive searches have been carried out in Arbroath and beyond, at times involving the assistance of Mr Hebden's Royal Marine colleagues.
On the night he disappeared extensive land, air and sea searches took place - involving an RAF search and rescue helicopter and lifeboat crews. Up to 30 police officers have been working on the enquiry.