Plans for controversial £100m incinerator rejected by ministers
Grundon Waste Management said it will consider its next moves after the refusal.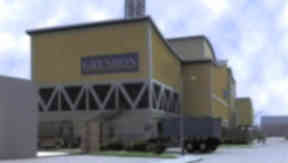 Plans to build a controversial £100m incinerator in Perth have been rejected by Scottish Ministers.
Grundon Waste Management is behind the proposals for the facility in the city's Shore Road, which was initially rejected in 2009.
The firm planned to erect 111ft and 98ft chimneys as part of the plant, which the Scottish Environmental Protection Agency objected to over air and noise pollution concerns.
On Monday, the Scottish Ministers rejected the appeal of Perth and Kinross Council's decision to refuse the application planning permission last year.
Grundon's Estates Director Andrew Short said: "Our revised proposal of May 2011 addressed everything that had been asked of us in the DPEA Reporter's conclusion on the previous appeal.
"Taken together with all the additional information and technical assessments we produced, we were confident that the Scottish Ministers would recognise both the suitability and the sustainability of our proposals.
"This facility would have made a positive contribution towards meeting the Scottish target for zero waste to landfill. It would also have made a significant contribution to the local economy in terms of both wealth and employment creation.
"We strongly believe this is a missed opportunity for both Perth and Scotland and we will now consider our position in terms of our next steps."