Poultry processing factory to shed 230 jobs after consultation
Bosses at the 2 Sisters Food Group confirm 230 redundancies at Coupar Angus chicken factory.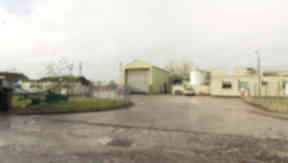 Bosses at a poultry processing factory in Perthsire have confirmed the loss of 230 jobs.
The 2 Sisters Food Group, which took over the Coupar Angus plant from the troubled Vion company last March, announced the redundancies on Friday.
The company wanted to off-load in excess of 200 jobs as they aim to streamline services and go down to a one shift a day working pattern.
Employees took part in a 45-day consultation process. A ballot on changes to working practices took place on January 6 with a majority of 78% voting in favour to the proposals.
The new shift pattern will now come into effect on February 16.
With around a third of the work force set to go, 2 Sisters Food Group said they were helping staff to find new work.
A spokesman said: "The 45-day consultation process regarding potential redundancies and changes to working practices at 2 Sisters Food Group's Coupar Angus site has now concluded.
"2 Sisters Food Group has worked with the Unite union to agree a new shift pattern which has enabled the reduction in numbers to be kept to a minimum and has secured jobs for 421 people at the site.
"At the start of the consultation it was envisaged that there could be a requirement to reduce staff numbers by up to 260, from the existing workforce of 651, but this has been kept to 230.
"All employees have been offered the opportunity to apply for voluntary redundancy and it is anticipated that approximately half of the reduction in workforce will come from voluntary redundancies.
"Employees were balloted on the proposed new terms and conditions and new shift patterns on Tuesday January 6 and a majority of 78% of those balloted voted in favour.
"It is anticipated that with effect from w/c February 16 the new shift pattern will be implemented with the reduced workforce.
"Individual consultation is underway with the affected workforce. 2 Sisters is working with Partnership for Continuing Employment (PACE) to support those who are leaving the company.
"This includes organising a jobs event and helping people find onward employment for example by helping with job applications and CV writing."