Nationalist MSP 'assaulted' during pub debate on independence
David Torrance, MSP for Kirkcaldy, was allegedly grabbed by the throat by another patron.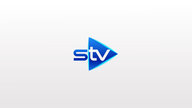 An SNP MSP has been "attacked" during an exchange in a pub about the independence referendum.
David Torrance, MSP for Kirkcaldy, was allegedly grabbed by the throat by another patron of the town's Novar bar during an incident on Saturday night.
It is understood Mr Torrance had been engaged in a discussion of independence with the other party when the reported incident took place.
A spokesperson for Mr Torrance said: "This sort of thuggish behaviour is clearly completely unacceptable in any situation - the Yes campaign has made it clear that everyone must behave, and it is high time the No campaign did likewise.
"The people of Scotland are entitled to a positive debate and a free flow of discussion, which we believe best serves the interests of achieving a Yes vote in September."
The Nationalists placed the alleged assault in the context of "abusive" behaviour in the referendum campaign.
Linda Fabiani MSP said: "Abuse of people has absolutely no part to play in the referendum debate - it doesn't matter whether those doing it support Yes or No. Indeed, a recent poll showed that Yes supporters are nearly three-times as likely as No supporters to be on the receiving end of online abuse or threats, and it is all to be condemned.
"It is a matter of public record that Nicola Sturgeon has been sent death threats on Twitter, a posting on the No campaign's Facebook page talked about firing bullets into SNP leaders, appalling remarks about Alex Salmond's dad were made on a Labour Party website, and in February a man was charged after making an online comment in which he threatened to assassinate the First Minister.
"All of it must stop. The referendum debate needs to be a positive one, and people must be free to express their opinion. 
"Before devolution in the 1990s, Labour's Shadow Scottish Secretary George Robertson said that business people who opposed the creation of a Scottish Parliament were 'betraying their country' - that was also wrong, and we trust Alistair Darling agrees."
A spokesman for Better Together, the pro-Union campaign, said: "Abuse of any kind is absolutely unacceptable and should not happen."
A spokesman for Police Scotland said: "We are following a positive line of inquiry and enquiries are ongoing."