BA threatens to move abroad if Heathrow runway goes ahead
British Airways threatens to move operations abroad if government goes ahead with expansion.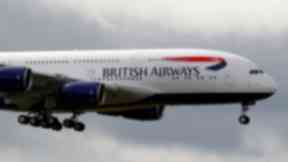 British Airways has threatened to move its operations to Dublin or Madrid if the government decides to go ahead with its Heathrow expansion plan.
The airline's parent company International Airlines Group (IAG) warned the 17.6bn plan to expand Heathrow would lead to an increase in charges for passengers.
The company's warning came shortly after the government announced a further six-month-delay on the decision to expand the airport.
If the plan is implemented, passengers will end up paying double the approximate 40 they currently pay for a return trip, IAG chief executive Willie Walsh said.
Mr Walsh made the comments during a speech at the Aviation Club in London yesterday, The Times reported.
The scale of airport charges will "turn Heathrow into a white elephant" and force passengers out of this airport, Mr Walsh added.
A new runway at Heathrow would cost only about 1% of the entire budget, but these costs were being inflated by including a new terminal, an underground train link and an 800m car park into the proposed plan, Walsh added.
Heathrow is not IAG's only hub. We can develop our business via Madrid, which has spare capacity, and Dublin, where there are plans for a cost-effective and efficient second runway.

Mr Walsh
A spokesman for Heathrow said passenger charges will not double as stated by Walsh and would probably increase only by around 20%.
"The airports commission has confirmed that expansion can be financed and, with low-cost airlines such as easyJet already committing to provide routes from Heathrow, it is clear that operating costs from the airport will be competitive," the spokesperson said.