Bristol University evacuated over accidental explosive
A PhD student unintentionally formed the same substance used in Paris attacks.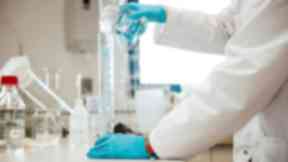 A university was evacuated after a student made the same explosive used in the Paris terror attacks by mistake.
Police, fire service and bomb disposal experts were called to the University of Bristol after triacetone triperoxide (TATP) was "unintentionally formed" in the chemistry laboratory on February 3.
No one was injured and emergency services carried out a controlled explosion of the substance.
TATP was the chemical used in bomb vests worn by militants in the attacks that killed 130 people across Paris in November 2015.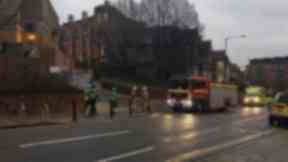 A statement from the University of Bristol: "Following a full investigation, we can confirm that the chemical, triacetone triperoxide (TATP), was unintentionally formed during a routine procedure carried out by a PhD student.
"The student was following a published literature method and the risk of TATP as a potential by-product had been identified during the risk assessment process.
"A series of actions were then taken which resulted in the precautionary evacuation of the chemistry building and surrounding building sand the controlled disposal of the substance by the emergency services."
The university spokesman said the School of Chemistry's risk assessment process is being reviewed to determine whether "additional checks can be made when future, similar work is planned".