Unilever rejects proposed mega-merger with Kraft Heinz
The consumer goods giant turned down a 'comprehensive proposal' from the foods firm.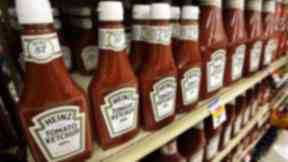 Consumer goods giant Unilever has rebuffed a proposed mega-merger with global food firm Kraft Heinz.
The company behind Heinz Tomato Ketchup and Philadelphia cheese said it had made a "comprehensive proposal" about combining the two companies, but Unilever turned the offer down.
In an announcement, Kraft Heinz said: "While Unilever has declined the proposal, we look forward to working to reach agreement on the terms of a transaction.
"There can be no certainty that any further formal proposal will be made to the board of Unilever or that an offer will be made at all or as to the terms of any transaction."