Appeal to find parents of child seriously hurt in crash
The child - thought to be nine or ten years old - was seriously injured in a crash in Ealing.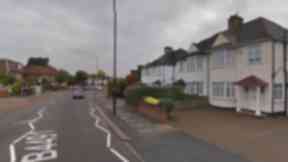 Police have issued an urgent appeal to find the parents of a young boy who was seriously injured in a crash this afternoon.
It is believed the boy was on his own when he was hit by a motorbike in south Ealing.
The child has head and leg injuries and is being kept in hospital. His injuries have been described as serious by police.
Officers say they think the boy got off a Route E3 bus moments before he was hit.
The child is described as white, 4ft 5ins tall with dark hair. He was wearing a black parka anorak with a fur edge and red lining. He was also wearing beige trousers and black Nike trainers with a fluorescent green tick.
It is of paramount importance that anyone who recognises his description contacts detectives immediately. Anyone who can assist with indentifying the boy or who witnessed the collision is asked to contact the Serious Collision Investigation Unit at Alperton Traffic Garage on 020 8991 9555. The motorcyclist stopped at the scene. They were not arrested and are assisting detectives with their enquiries.

Met Police spokesman