Queen Elizabeth celebrates her 'real' 91st birthday
Monarch has two birthdays, with the 'official' one taking place in summer.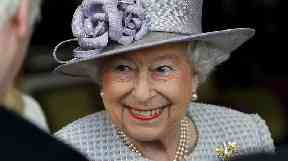 The Queen marks her 91st birthday today - her "real" birthday, as the monarch traditionally has two.
Celebrations will be more subdued than last year, when her 90th was marked by national festivities.
But she can still expect royal gun salutes from the King's Troop Royal Horse Artillery and the Honourable Artillery Company at midday.
The Queen is thought to be at Windsor Castle, where she traditionally spends a month-long residence, known as Easter Court.
Her "official" birthday - marked by the Trooping the Colour ceremony - takes place in the summer.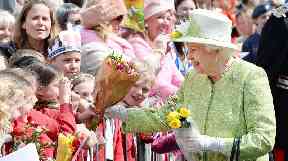 Today's more low-key anniversary may suit the monarch, who is said to prefer practical gifts to overly extravagant ones.
A washing-up apron and a casserole dish given to her by family members are among her most treasured gifts.
Even so, she has received a variety of presents over the years.
So what are some of the Queens favourite gifts?
Shetland pony named Peggy
Princess Elizabeth's first horse was a gift from her grandfather, King George V, when she was four years old.
A lifelong passion for horses and riding followed.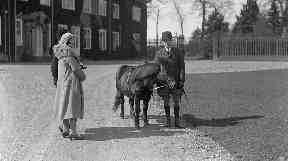 Susan the Corgi
An 18-year-old Elizabeth was thrilled to be given her first Pembroke Welsh corgi by her parents.
Beloved by the Queen, Susan was apparently known to nip at servants' legs and once bit a royal clockwinder on the ankle.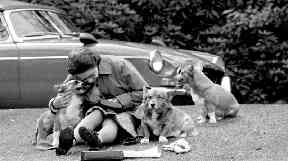 Big Mouth Billy Bass
A mounted fish which moves and mimes the words to 'Take Me To The River' or 'Don't Worry, Be Happy'.
The Queen was apparently introduced to item by the Princess Royal and one stands on top of the grand piano in Balmoral.
She was also given a Rocky Lobster, a lifesize singing crustacean which performs 'Do Wah Diddy Diddy' and 'Rock The Boat'.
The Queen is said to sing along to the tunes.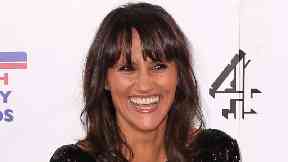 A ventriloquist
Prince Harry delighted his grandmother with the gift on her 90th birthday.
Harry arranged to perform a short cabaret with ventriloquist Nina Conti at the Queen's party and had the Royal Family in fits of laughter as he acted as Conti's dummy.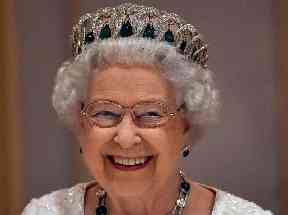 Sentimental jewellery
On her wedding day the Queen's father, George VI, gave her a glittering necklace, dating from 1850.
It was made of 16 large oblong sapphires surrounded with round diamonds, with a pair of matching sapphire and diamond drop earrings.
The Queen has added a tiara and bracelet to the collection, and has worn the jewels many times.