Over £650,000 raised for F4 driver who lost legs in crash
Major donations by Jenson Button and others to help teenage racing driver Billy Monger.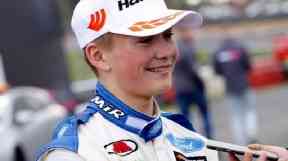 More than £650,000 has been donated to an online fundraising appeal to help teenage racing driver Billy Monger, who has lost part of both his legs after a horror crash.
The rush of contributions - including £15,000 donations from British Formula 1 drivers Jenson Button and Max Verstappen - have easily surpassed the original £260,000 target on the Just Giving appeal for the 17-year-old.
Billy's life-changing amputation came after his Formula 4 car hit a stationary car at 120mph during a race on Sunday.
Onboard footage from a camera mounted on Monger's JHR car showed him crashing into the back of Finnish driver Patrik Pasma's car which appeared to have stopped on the track.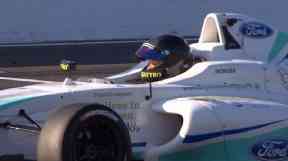 The teenager was trapped in his car for 90 minutes at Donington Park race circuit before being airlifted to the nearby Queen's Medical Centre in Nottingham.
Thousands of donations have been made so far to the page set up the Monger family, Monger's team manager Steven Hunter, and fellow racing driver Tom Ingram, "to fund the care, treatments and therapies required by Billy in the immediate future and going forward, helping him to return to a full and active life".
The teenager's biggest donation came from his F4 rival Devlin De Francesco, who gave £26,000.