Hit-and-run driver jailed for killing four-year-old girl
Aidan McAteer caused the death of Violet-Grace Youens in St Helens, Merseyside.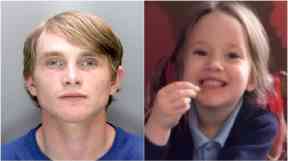 A man has been jailed for nine years and four months for causing the death by dangerous driving of a four-year-old girl.
Violet-Grace Youens was struck while walking in St Helens, Merseyside, on March 24.
The court heard Aidan McAteer, 23, and passenger Dean Brennan, 27, had ran past Violet-Grace as she lay injured on the ground following the crash.
McAteer, then fled to Amsterdam within hours of the collision.
He had previously plead guilty at Liverpool Crown Court via prison video link to causing her death by dangerous driving.
McAteer also admitted causing serious injury by dangerous driving to her 55-year-old grandmother Angela French.
Brennan was jailed for six years and eight months after admitting the aggravated taking of a vehicle and assisting an offender.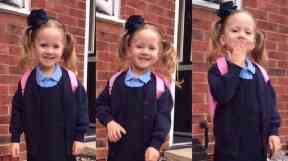 Judge: "Your thoughts were for yourself"
Sentencing Judge Denis Watson QC, said: "You must have seen Mrs French and Violet lying, desperately injured, on the road, yet neither of you stopped, neither of you did anything to summon help, neither of you gave them a moment's thought or gave them any assistance at all.
"Your thoughts were for yourself, your escape and of avoiding responsibility for what happened."
Violet-Grace's father: "I miss her so much"
Reading a personal statement to the court, Violet-Grace's father Glenn Youens said: "I go to bed every night cuddling her teddy bear, the bear she was holding every night."
"I cry myself to sleep. I miss her so much."
Violet-Grace's mother Rebecca Youens said: "We should be shopping for her school uniform, not her headstone."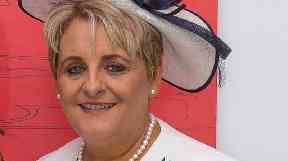 Mrs French remains in hospital following the crash with serious injuries to her legs, as well as fractures to her feet, ribs and jaw.
In a statement read to the court Mrs French said she hoped to be able to walk again.