Charlotte and George join parents for Polish royal visit
Children have joined their parents for the start of their five-day tour of Poland and Germany.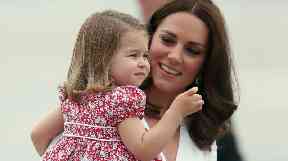 The Duke and Duchess of Cambridge have arrived in Warsaw for the start of start of their five-day tour of Poland and Germany.
They have been joined by their children Prince George, three, and two-year-old Princess Charlotte.
The official tour of the two European countries is at the request of the Foreign and Commonwealth Office.
"The duke and duchess are very much looking forward to this tour and are delighted with the exciting and varied programme that has been put together for it," a Kensington Palace spokesman said.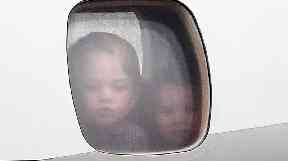 The royal couple and their children flew in a private chartered plane that landed at Warsaw Chopin Airport on Monday.
Charlotte was carried by her mother down the plane's steps while George held his father's hand as he walked down.
It is the second tour William and Kate have taken their children on, last year they also travelled to Canada with them.
Kensington Palace has said the young prince and princess will be seen on limited occasions over the course of the week.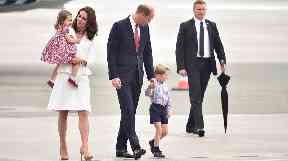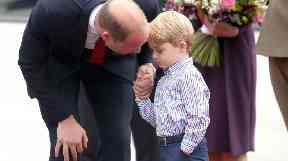 The royals were greeted by Jonathan Knott, Britain's ambassador to Poland and his Polish counterpart in Britain Arkady Rzegocki.
It is the first time the duke and duchess have been on an official tour of Europe.
The trip is likely to be seen as another Brexit diplomacy tour, helping to maintain and strengthen the UK's relations with Europe as it leaves the EU.