Man arrested over mother and daughter stabbing
Police have arrested a suspect in the murder of two women following appeal to the public.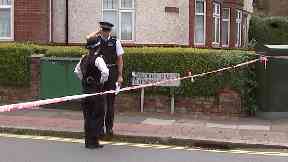 A 27-year-old man has been arrested in connection with the killing of a mother and daughter who were stabbed to death.
The man was arrested after he was spotted by a member of the public following a police media appeal.
The police are investigating the killing of two women in a property in Golders Green Crescent, north west London.
The two women were reportedly stabbed to death.
Police were called to the address on Friday at 8.50pm after reports that two women had been seriously injured and pronounced them dead at the scene.