Brighton's Grand Hotel given all-clear after bomb threat
The Army dispatched a bomb disposal team to the hotel after the threat.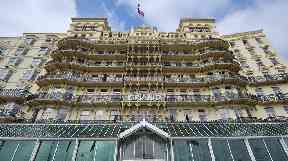 Nothing suspicious was found following a bomb threat against a Brighton hotel, police have confirmed.
The Brighton Grand Hotel was evacuated on Sunday after another after an anonymous caller said their was an explosive device in the building.
Following a thorough search, police said they were unable to find anything suspicious.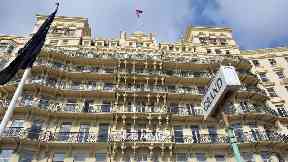 An anonymous call was made to the hotel at 4.30pm on Sunday 10 September, at which point staff ensured everyone exited the establishment.
The Army dispatched a bomb disposal team to the site and aided in the search of the area.
A Sussex Police spokesperson originally said: "Police have been working with management at the Grand Hotel in Kings Road, Brighton after an anonymous phone call was received at the hotel at 4.30pm on Sunday (10 September), alleging that there was an explosive device there.
"Hotel management decided to evacuate the hotel, a decision supported by the police, and the hotel was swiftly and safely evacuated.
"Thorough searches and enquiries are taking place to establish as soon as possible whether or not the call is a genuine one.
"Military ordnance disposal are attending as part of the search
"Nothing untoward has been found at this time.
"In the meantime roads and car parks in the immediate vicinity have been closed as part of the precautions. Drivers and pedestrians are advised that there will be some inevitable delays and diversions until the incident is safely resolved."
Five people died after a bomb exploded at the building in 1984, when the IRA targeted prime minister Margaret Thatcher.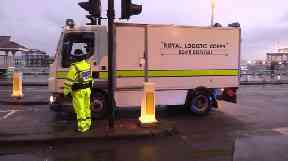 The police also evacuated the Brighton Centre, which is currently hosting the Trades Union Congress.
A car park at Churchill Square near to the hotel was closed due to the incident, the manager's of the site confirmed on Twitter.