New picture of jogger who pushed woman in front of bus
Police are hunting the man after the incident on Putney Bridge in London.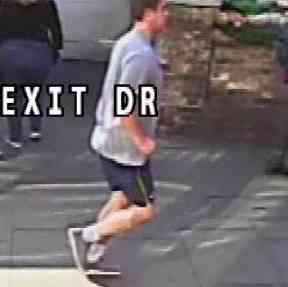 Police investigating the assault of a woman pushed in front of a London bus by a jogger have released a new CCTV image of the suspect.
The image was taken from the number 430 bus which narrowly avoided the woman as she was pushed into its path on Putney Bridge, in May.
A Metropolitan Police spokesman said he is described as a white man, aged in his 30s, with brown eyes and short brown hair.
He was wearing a light grey T-shirt and dark blue shorts with grey trainers.
Images of this alarming incident have been circulated widely and we continue to work through the information received to identify the man responsible. We are grateful to those who have assisted so far. However, I am also appealing for anyone who has given just a name to contact police or Crimestoppers again with as much information as possible so we can fully follow up those lines of enquiry.

Detective Sergeant Chris Griffith, Wandsworth CID