Parachute trial: Husband 'better off with wife alive'
Emile Cilliers accused of attempting to sabotage a sky dive and kill his partner Victoria.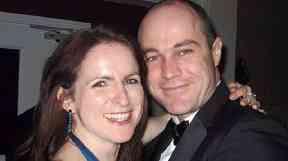 A British Army sergeant accused of tampering with his wife's parachute would benefit better financially if she was alive, a court has heard.
Emile Cilliers' alleged attempt to sabotage a sky dive and kill his partner Victoria would not necessarily have brought him a windfall of money.
Mrs Cilliers, 42, who sustained serious injuries during the botched jumped in April 2015, admitted to Winchester Crown Court that she wrongly believed any money from her death would go directly to her husband
But jurors were told that her life insurance policy made it "plain" payment would likely go to a legal representative or executor.
Mrs Cilliers, a free fall instructor with 2,600 jumps under her belt, is said to have had her parachute ropes deliberately manipulated.
Cilliers, 37, is accused of tampering with her equipment a day before the jump at Netheravon Airfield, Salisbury Plain.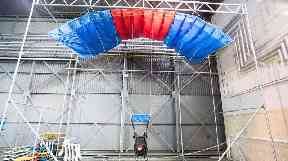 On Monday, jurors heard that Cilliers was "financially incontinent" and had issues with debt.
The court was told the couple both made wills and a post-nuptial agreement in 2014, several years after they married, in order to protect their children's future.
Mrs Cilliers agreed with suggestions her husband had not challenged the drafting of the agreement or sought to get his name on the mortgage deed.
Jurors heard the defendant had also been helping his wife pay off a £45,000 loan from her brother in return for a share of their home in Amesbury, Wiltshire.
In the event of his death the couple's children would have benefited.
And in the case of Mrs Cilliers' death any insurance payout would not necessarily have gone to her husband, the court was told.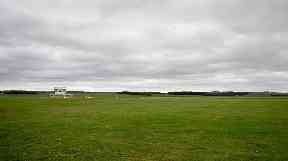 Elizabeth Marsh QC, defending, said: "So if Emile had died during currency of this policy, money would have gone to his estate.
"Similarly if you died the money would not go to to your husband it would go to your estate, did you know that?"
Mrs Cilliers replied "no", adding: "I assumed wrongly it was most likely it went to him.
"I cannot recall a conversation with my solicitor, I think because I thought it went to Emile I left the house to the children (in the will) knowing he would get the life insurance money."
Ms Marsh asked: "Does it come to this, putting the insurance money aside, Emile would have been better off with you alive than you dead, wouldn't he?"
"Yes," the witness replied.
Cilliers denies attempted murder and criminal damage reckless to the endangerment of life.
The trial continues.