Brother of Manchester bomber wanted by UK authorities
Hashem Abedi is currently in Libya, and is reportedly being held by a militia group.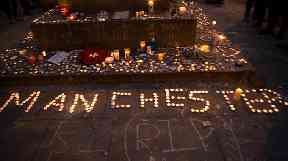 British officials are trying to extradite the brother of Manchester Arena suicide bomber Salman Abedi after police were granted a warrant for his arrest.
Hashem Abedi is currently in Libya, and is reportedly being held by a militia group. The extradition request was handed to authorities in Tripoli on Wednesday.
The Abedi family is originally from Libya and both brothers travelled back there in April, before Salman returned alone to carry out the May attack on the Ariana Grande concert that killed 22 and left hundreds injured.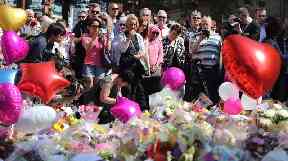 "I can now say that following a review of the evidence by the CPS, we have applied for and been granted a warrant for the arrest of Hashem Abedi," said Assistant Chief Constable Russ Jackson, of Greater Manchester Police and head of the North West Counter Terrorism Unit.
"The arrest warrant relates to the murder of 22 people, the attempted murder of others who were injured and conspiracy to cause an explosion.
"Hashem Abedi is currently detained in Libya and the CPS has now requested that Libyan authorities consider his extradition back to the United Kingdom.
"We are grateful for the Libyan authorities considering this request."
The warrant was approved by the Home Secretary, Jackson said.
An extradition agreement between the UK and Libya exists from before the overthrow of Gaddafi in 2011, but the country has since deteriorated into civil war, with militias, many affiliated with Islamic State, controlling swathes of the country.
Reacting to the news, Security Minister Ben Wallace said the Manchester attack was a "callous and evil act," adding: "the victims and their families deserve and demand justice."
Andy Burnham, Mayor of Greater Manchester, added: "I want to thank Greater Manchester Police and the Government for their hard work in getting us to this point on behalf of the people of Greater Manchester and all those affected by this appalling act of evil."