Paralympics: 'Classification process is not broken'
The IPC launched a response to allegations of athletes cheating its classification.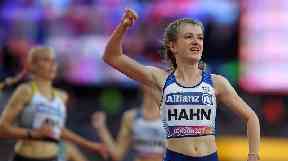 The International Paralympic Committee (IPC) has launched a blistering response to allegations of a widespread problem of athletes cheating its classification system.
At the same time though, it is also questioning whether British Sport has gone too far down the path of "money for medals."
As a direct response to evidence presented before a select committee in Westminster this week, IPC Director Craig Spence defended the policing of Para-Sport.
He also had some strong words for the father of Paralympian Olivia Breen, Michael, who, using parliamentary privilege, named Sophie Hahn as one of the British athletes he believes is benefiting from being in the wrong class.
He told ITV News: "I think the way he's gone about it is really poor.
"I mean Michael Breen has contacted the IPC before about five British athletes and said he thought they were in the wrong class. We investigated those cases thoroughly; we asked for further medical evidence; we reviewed the classifier reports and found the athletes were in the correct class.
"So for him then to name Sophie Hahn under parliamentary privilege and pick her out and question her integrity as an elite para athlete I thought was a cowardly act, verging on bullying, because he's been pursuing Sophie Hahn for four years and he's found no evidence.
"We have all the medical data we need to verify she's in the correct class. His evidence is based on hearsay..."
He went on to describe Mr Breen as a "disgruntled father" who was annoyed that certain rivals of his daughter were in the same class.
In response to Mr Spence's criticism, Mr Breen said "I am not going to respond to his name calling but I did not accuse Sophie Hahn of anything and did not question her integrity. I am only interested in the process.
"I am not just a disgruntled parent. I am angry, yes, and I am unhappy with the way they treat people who raise concerns - they (the IPC) are wholly dismissive."
He added: "If there was no merit in what I'm saying, why have they announced a wholesale reclassification of the T30 classes?"
Mr Breen's general suspicions were partly endorsed earlier this week by Baroness Tanni Grey-Thompson, who not only questioned whether the classification system was 'fit for purpose', but also recalled how she had spoken to British para-athletes who'd been threatened with de-selection if they raised concerns about it.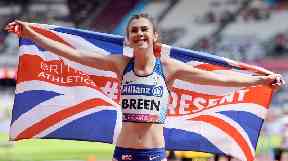 Mark Hanson, father of para-swimmer Levana, spoke to ITV News ahead of the hearing, outlining how he believes some athletes are corrupting classification in his daughter's sport. He also gave written evidence to the committee.
"I've seen a swimmer going up to the classification process on crutches, later on in the hotel he's on the dance floor, no crutches, going around like a lunatic," he said.
"There was another swimmer, well known, whose arm had been taped up for two weeks so when they went to classification..."
He gestures with his forearm and upper arm locked together and continues: "'Cerebral Palsy, oh look your arm's there.' That happens.
"Even swimmers doing a long work-out before classification which is against the guidelines because they're fatigued. They're getting out of the water and do their classification."
Spence say he's heard all this before but insists, even if these examples are true, the system is set up to catch the cheats out because athletes can be moved between categories whenever is deemed appropriate.
"You can tape up the arm of an athlete to try to cheat the classification but eventually you get found out because the chief classifier is watching your performance," he said.
But the evidence about athletes being intimidated, threatened even, to keep quiet does trouble the IPC.
And Spence pointed out that Britain seems to have a particular problem with this, a problem he suggests may be linked to UK Sport's funding model - where medals mean money.
He told ITV News: "The model here (in the UK) is all about medal success, is that right? And when you hear accusations that certain athletes have been told they're not allowed to speak out otherwise they'll lose their funding that's absolutely abhorrent and it shouldn't happen.
"That's why we're working with the BPA (British Paralympic Association) for them to work with the national federations to change the processes.
"Because if an athlete has a concern they should be able to raise it and raise it in an open environment where they don't feel threatened."
So if he's suggesting the funding model is the wrong one, what would he say to UK Sport or British athletics?
"It's not for me to suggest how they do it, but all I would say is that athlete welfare has to be their number one concern," he said.
"I think at the moment that medal success comes over athlete welfare and I'm not sure that's right. I think it's damaging for all sport, whether you've got an impairment or not, you've seen some of the accusations in Olympic sport recently.
"I think it's damaging for all sport."
UK Sport has yet to comment.