Thousands of foreign nationals disappear off radar
The number includes 700 foreign national offenders who were recorded as absconded.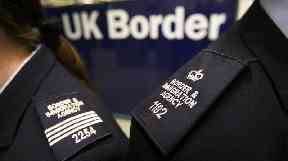 Tens of thousands of foreign nationals are "declared absconders", meaning authorities do not know their whereabouts, the immigration watchdog has disclosed.
Nearly 56,000 absconders, including convicted criminals and illegal immigrants, were recorded at the end of last year.
More than 700 foreign national offenders (FNOs) were recorded as having absconded after being released into the community.
It was also revealed that about 80,000 people who are liable to be removed from Britain are required to report to officials - rather than being held in detention - while their case is determined.
The figure includes those who have entered the country unlawfully, breached their original conditions of entry, face deportation as a result of committing a crime and asylum seekers.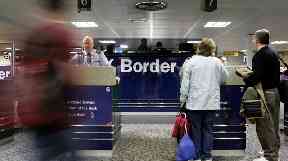 The findings come after two inspections; one examining the effectiveness of the Home Office's management of those to be detained and removed from the UK.
The other focused on the regime for the deportation of non-detained foreign national offenders.
The reports warn there is "little evidence" that effective action is being taken to locate absconders.
It also revealed:
Foreign criminals can fail to attend meetings with staff on as many as 19 occasions before the alarm is raised.
Nearly a third of planned removals of criminals failed with attempts often frustrated by last-minute legal challenges.
Caseworkers expressed frustration that factors outside their control made it difficult to remove overseas offenders.
There was"considerable evidence" of individuals making last-minute asylum claims, lodging judicial review applications and in some cases avoiding enforcement teams to frustrate planned removals.
Chief Inspector of Borders and Immigration, David Bolt, who published the two reports, said: "In both cases, I found people and processes under strain.
"The numbers required to report routinely mean that it is extremely difficult for staff at reporting centres to ensure that reporting events are 'meaningful', in terms of encouraging voluntary departures or resolving barriers to removal.
"Meanwhile,the removal of FNOs is regularly frustrated, often by last-minute legal challenges, and monitoring non-detained FNOs effectively is a challenge and one that raises obvious public protection concerns."
Labour MP Yvette Cooper, chair of the Commons Home Affairs Committee, said the findings were "extremely concerning".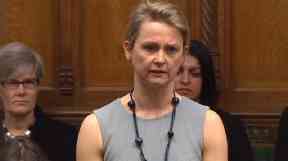 For the Home Office to have simply lost track of thousands of foreign national offenders and people here illegally is just not good enough. These are basic enforcement responsibilities. For the Home Office to fail so badly undermines the credibility of the whole immigration system.

Yvette Cooper
Immigration minister Brandon Lewis said: "People who have no right to live in this country should be in no doubt of our determination to remove them.
"Our priority is to progress cases towards voluntary and, if necessary, enforced departures and we have removed more than 38,600 foreign offenders since 2010.
"This week, like every week, more than 100 foreign criminals will be removed from the UK.
"Elements of these reports make for difficult reading, but we are committed to a programme of transformation."