Seven-year-old girl dies after being 'attacked' by man
A 55-year-old man has been charged with attempted murder in Wimbledon.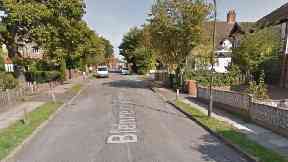 A seven-year-old girl has died after allegedly being attacked by a man in Wimbledon.
The youngster was rushed to hospital in south-west London following the incident on Friday with "critical injuries".
She died in hospital on Saturday, Scotland Yard said.
On Saturday a 55-year-old man appeared in court charged with attempted murder.
Prosecutors had told the court that despite the attempt murder charge the victim was not expected to survive her injuries.
The defendant was remanded in custody until December 1.