Husband of Briton jailed in Iran demands Johnson meeting
Foreign secretary wrongly said Nazanin Zaghari-Ratcliffe was training journalists.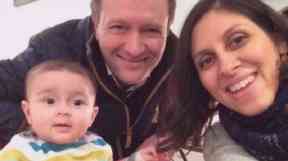 The partner of a British-Iranian woman detained in Iran on spying charges has called on Boris Johnson to meet him urgently to help resolve her case.
Nazanin Zaghari-Ratcliffe has been held for months - and her situation was further complicated when the Foreign Secretary wrongly claimed she had been training journalists in the country.
Iranian authorities said the remarks amounted to an "unintended admission" of her guilt.
Now Ms Zaghari-Ratcliffe's husband Richard has told ITV News that he wants an face-to-face discussion as soon as possible to help resolve her case.
What I'm asking is to meet with him next week to talk about Nazanin's case. > And also for him to be going to Iran as soon as possible to try to bring her home. And I'd like to be on that plane with him.

Richard Ratcliffe
Ms Zaghari-Ratcliffe was on holiday visiting family with her daughter Gabriella when she was detained.
Following Mr Johnson's comments, she was summoned before an unscheduled court hearing at which she was threatened with the doubling of her five-year jail sentence.
Her supporters say the new charges are directly linked to the Foreign Secretary's mistake.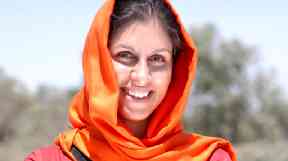 Mr Johnson has admitted that his previous comments suggesting she was training journalists "could have been clearer", and the UK Government "has no doubt that she was on holiday" in Iran.
But he has attempted to avoid directly acknowledging his earlier remarks were wrong in an error that has added to pressure on him.
Mr Johnson and Mr Ratcliffe are due to speak on the telephone tomorrow, and the Foreign Office is understood to be considering the request for a meeting next week.