Gove: 'I don't know what' jailed British woman was doing
Michael Gove appears to cast doubt on Zaghari-Ratcliffe's reasons for visiting Iran.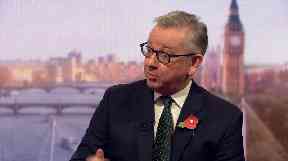 Michael Gove said he "didn't know" why a British woman jailed in Iran was in the country, as he defended Boris Johnson in the row over remarks he made over her case made earlier this week.
Laying the blame firmly at Iran's door, Mr Gove appeared to cast doubt on Nazanin Zaghari-Ratcliffe's reasons for visiting Iran on the BBC One's The Andrew Marr Show.
Asked what Mrs Zaghari-Ratcliffe was doing in Iran, Mr Gove said: "I don't know."
Told that Richard Ratcliffe said his wife was in Iran on holiday, Mr Gove said: "In that case, I take exactly her husband's assurance in that regard.
"Her husband said she was there on holiday and her husband is the person who should know."
Mr Johnson was criticised for saying Mrs Zaghari-Ratcliffe was in the country "training journalists", a comment that were seized on by Tehran to justify its threats to extend the sentence of the British-Iranian.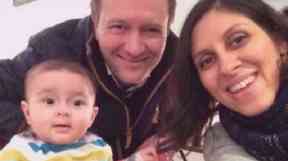 But the Environment Secretary leapt to the defence of his colleague, saying it was a "big mistake" to focus attention on Mr Johnson when the Iranian regime "had blood on its hands."
Mr Gove said: "One of the things I want to stress is there is no reason why Nazanin Zaghari-Ratcliffe should be in prison in Iran so far as any of us know."
He said: "There is an effort, somehow, to shift attention and direction away from who is really at fault her and it is the Iranian regime."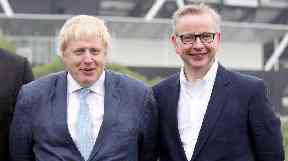 There is "no reason" for Mrs Zaghari-Ratcliffe's detention and she should be released, he said.
"There is nothing the Iranian regime would like more than for the attention to be shifted off them and on to us", Mr Gove said.
"I think we make a big mistake if we think the right thing to do is to blame politicians in a democracy who are trying to do the right thing for the plight of a women who has been imprisoned by a regime that is a serial abuser of human rights."
Labour's Shadow Cabinet office minister Jon Trickett accused Gove of compounding what he called Boris Johnson's "cavalier approach to international diplomacy".
He said: "It has always been clear, she was on holiday visiting her family. It appears Gove is more interested in protecting Johnson's job than the liberty of a British citizen in jail in Iran. Theresa May must ensure Nazanin Zaghari-Ratcliffe does not pay the price for her ministers' bungling."