Grenfell Tower: Police say 71 lives lost in London fire
All those who died in the blaze have been recovered and formally identified.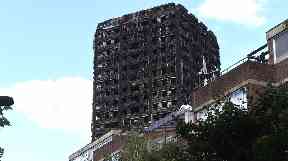 Seventy people and a stillborn baby died as a result of the Grenfell Tower fire, police have said.
All those who died in the blaze in west London five months ago have been recovered and formally identified, the Metropolitan Police believe.
Every flat and communal area in the building has been "thoroughly and meticulously searched" and the search operation is now entering its final stage.
Investigators examined 15.5 tonnes of debris on each floor, carrying out full forensic fingertip searches throughout the 24-storey building.
A Scotland Yard spokesperson said: "Police now believe that all those who died in the fire have been recovered and identified."
A baby, Logan Gomes, who was stillborn, has been recorded as a victim of the fire.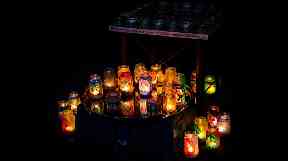 The final inquests are due to be opened and adjourned on November 22.
Commander Stuart Cundy said: "The human cost and terrible reality of what took place at Grenfell Tower affects so many people.
"Our search operation and ongoing investigation is about those people. Tragically, that night, 70 children and adults died and a baby was stillborn.
"My thoughts and those of all my colleagues in the Met Police are with all those who lost their loved ones, those who survived, the local community and all those who live with this tragedy every day."
Mr Cundy added: "It is vital that our search and identification operation was undertaken in a manner that families and loved ones could have complete confidence in.
"Specialist teams working inside Grenfell Tower and the mortuary have pushed the boundaries of what was scientifically possible to identify people."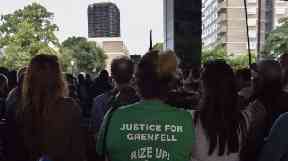 In the immediate aftermath of the blaze, 400 people were listed as missing. Police said footage showed 223 people escaping the fire, while others were not at home on the night of June 14.
The initial reports of missing people included multiple reports of the same person. One person was reported 46 separate times.
A number of people were also reported to police as having died in the fire as part of what police believe to be frauds by people trying to financially benefit from the tragedy. Earlier this month, Anh Nhu Nguyen admitted pretending his wife and son died in the fire, despite not living at the tower.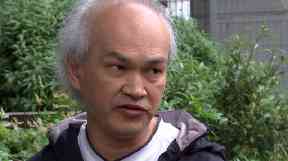 Police are continuing their criminal investigation into the fire, pledging to "find the answers that so many people so desperately want".
In September Scotland Yard said its criminal investigation may consider individual as well as corporate manslaughter charges.
A public inquiry, led by retired Court of Appeal judge Sir Martin Moore-Bick, is looking at events on the night of the fire, how and why the block came to be wrapped in flammable cladding and insulation, and the response of Kensington and Chelsea Council and central Government after the fire.
Procedural hearings in the inquiry will take place on December 11 and 12.