Missing explorer Benedict Allen 'spotted near airstrip'
Adventurer reportedly sighted in Papua New Guinea, three weeks after he vanished.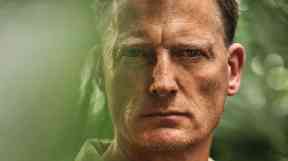 A British explorer who went missing while seeking a remote tribe in Papua New Guinea has been sighted "alive and well", according to reports.
The family of Benedict Allen were becoming increasingly concerned for his safety after he vanished in remote jungle.
Mr Allen had not been seen since he was dropped by helicopter into the sparsely populated region three weeks ago.
He had failed to make it for a a flight home as planned at the weekend.
The explorer has now been sighted near an airstrip and has requested rescue, according to the BBC security correspondent Frank Gardner.
Mr Allen had warned "where I'm going in PNG you won't ever find me" in his last Twitter post before setting off on his journey to find the virtually uncontacted Yaifo tribe.
He said he would have no means of communication with the outside world during his journey into the jungle, in a blog post written before his departure.
"Nor do I have an obvious means of returning to the outside world, which is somewhat worrying, especially at my advanced age," he wrote.
"Either I must paddle down river for a week or so - or enlist the help of the Yaifo, as I did last time."