Family members visit Buckinghamshire air crash site
The families of all four of the victims have been informed, police said.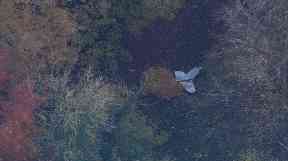 Family members of those killed in a mid-air crash with a light aircraft over Buckinghamshire have visited the site of the wreckage.
All four of those killed in the collision were men, Superintendent Rebecca Mears of Thames Valley Police told reporters.
"All the families have now been informed and are being supported by officers in the family liaison arena," she said.
"Three of the families have visited the site today with our support so they can understand a little bit more about what's happened to their loved ones."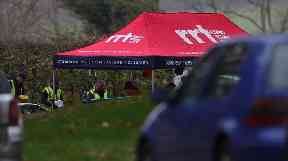 Police and air accident investigators are continuing the hunt for clues as to why the helicopter and two-seater plane collided over Buckinghamshire.
Superintendent Mears said crash investigators were expected to remain on the scene.
"We remain on site today so that we work with the air accident branch and a number of other experts from the fire service and the military with a view to using their expert services to recover the men's bodies, hopefully before the end of the day.".
The collision occurred at 12.06pm on Friday. The aircraft are believed to have come from the Wycombe Air Park, which is about 20 miles from the crash site.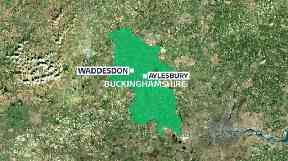 Emergency services were called to the scene near the village of Waddesdon, which is home to Waddesdon Manor, an estate managed by the Rothschild Foundation, a family charitable trust.
Waddesdon Manor said in a statement: "Lord Rothschild and his family extend their condolences to the families of all affected, and their thanks to the emergency services for their swift response and professionalism."